Welcome
Welcome to the website of the lawyer Milica Kulidžan.

Following the modern trends of business, I decided to enable modern and fast communication for my clients. In addition to information about the activities of the office, on this site you can ask questions and interact with me through the messages that you can send from the contact section.
Areas of law
Law office Milica Kulidžan performs tasks within the scope of legal services throughout the territories of the Republic of Serbia. Thanks to good cooperation we have achieved with colleagues from neighboring countries, I am able to give you and the legal services related to achieving your rights in Montenegro, Croatia, Slovenia, Macedonia, Serbian Republic and the Federation of Bosnia and Hercegovina. Office work includes providing legal services in the following areas:
Civil right

property relations, compensation of all kinds of damage

Obligation judiciary
Labour law
Corporate law
Family law
Criminal law
Human rights
Particular Specialty:
Submission of petition to the European Court of Human Rights as well as representation before the court
Procedures for restitution and return of seized property
Biography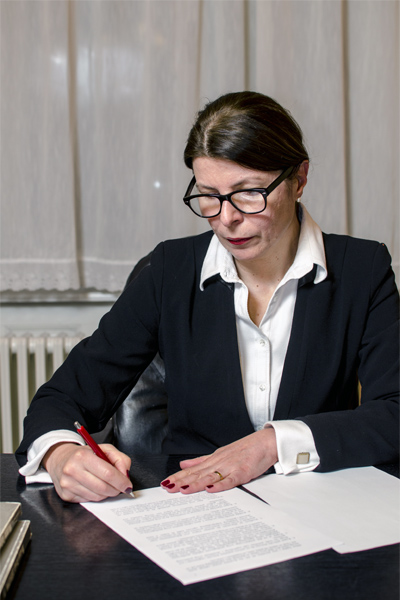 Milica was born in Kikinda on October 14, 1961, where she finished elementary school and high school. She graduated at the Law Faculty in Novi Sad in 1985. and returned to her hometown where she completed her internship and immediately thereafter passed the bar exam. As the first woman lawyer in Kikinda, on February 1987. she opened a law office in his family house in the center of Kikinda. From then until now, she constantly practiced law. She is specialized in civil law (property rights disputes, damages) contract law (all types of contracts ...), family law (divorce, alimony, family violence, marital property), labor and business law, human rights (submission to the European Court Human rights and representation before the court), criminal law, procedures restitution and return of illegally seized property. She completed her professional training in the field of human rights at the European Court of Human Rights in Strasbourg, after which she worked as a lecturer at the Judicial Academy. During the years of successful lawyers practice gained a lot of experience and a reputation as a legal expert and respected lawyer with many reputable clients, who trust and respect her. She is married and has one daughter.
Clients and cases
Every man in a particular life situation needed lawyer. Lawyer in which he will have confidence that his problem will be able to solve successfully, efficiently and discreetly. During the years of the practice, Milica has acquired a large number of clients. In her and her work believe citizens, successful business people and companies. In accordance with the provisions of the Lawyers Code of Ethics, information about clients (their names and titles) and cases, are a professional secret and will not be published.
Contact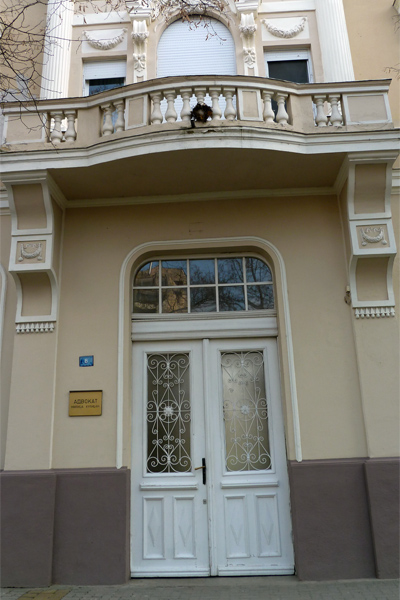 Trg srpskih dobrovoljaca 8, 23300 Kikinda
0230/426-465
063/540-932
office@milicakulidzan.rs
Business hours:
Ante meridiem: 09:00 - 14:00 h.
Post meridiem: 17:00 - 19:00 h.
Party recepcion: Throughout the day by appointment at the scheduled time.